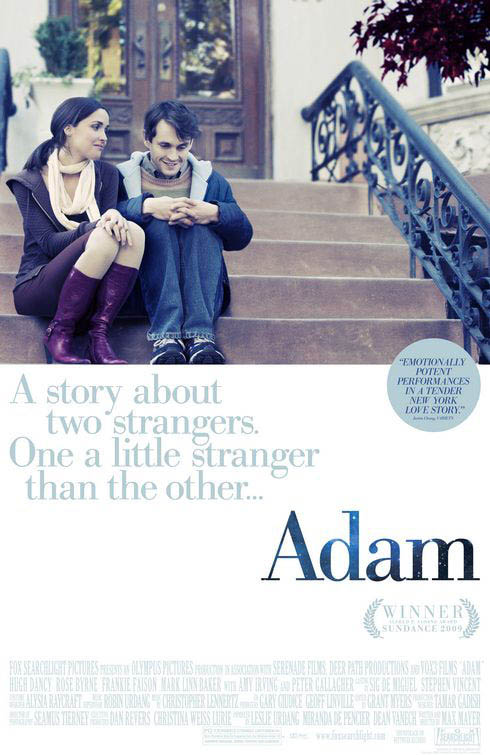 Hugh Dancy has come a long way since his performance in Ella Encanted. Now he plays a quite different and not a common role, as Adam a boy who has an Asperger, some sort of autism, and has no one in his life to look after him. Until he met Beth, a new neighbor that understands him, and of course the fell in love.
Adam has touched my soul, his vulnerability, unconsciously sweet heart and his genuine heart were the things I fell in love with in the movie.
I was a little disappointed with the ending though, but! I would watch it all over again just to see Adam's journey. It was not a sad ending, I should tell you that, but it was more like.. life. Yes, our journey in life will always has a happy moments, but then we move on for search of another happy moments, you know what I mean? Thats other thing I love about this movie, it was real.
And the soundtrack was awesome..! I already downloaded it, xD